AY got his wife Lexus SUV    on wedding anniversary 
As part of their wedding anniversary celebration, AY buys Lexus SUV for his wife.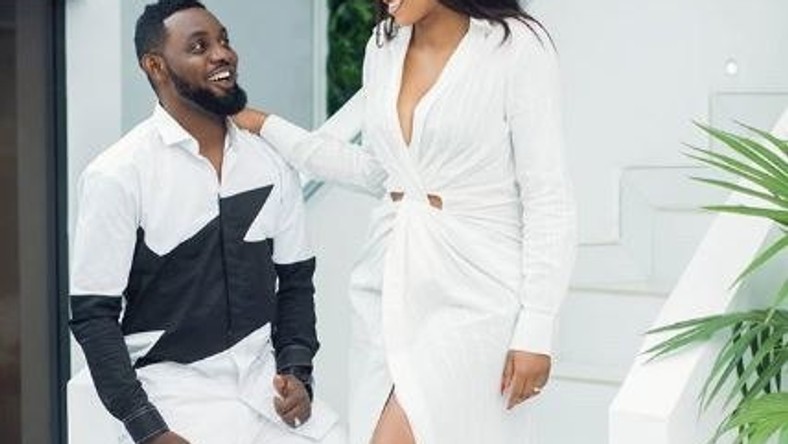 AY has gotten for his wife, a brand new Lexus SUV  for his wife as part of the activities marking their wedding anniversary.
The comedian shared a video of the SUV on his Instagram page on Friday, November 30, 2018. In his post, he said he was only copying Davido's style (we get the joke).
"@yomicasual if I nor copy @davidooficial style wetin I gain? Sometimes you can learn some things from the younger ones in your industry. So there is nothing with public reinsuring my PA @midas_interiors with another 'Assurance' on our 10th wedding anniversary," he wrote.
This is coming barely less than 24 hours after AY had posted a really cute message on his Instagram page where he praised his wife for being with him all these years.
Read cute message AY sends wife as they mark 10th anniversary
AY says he wants to grow old and remember the past with his wife as  they mark their 10th wedding anniversary . The comedian took to his Instagram page on Thursday, November 29, 2018, where he showered praises on his wife on their anniversary. According to him, even though it hasn't been a smooth road, he is happy that she has been able to turn his house into a home.
"Not like we have made this last 10 years the easiest way to live together, or paint the picture of a perfect relationship from the last 15 years that I have known you. But our patience, perseverance, and love for each other have made it look so easy and effortless till date. I may not be able to explain my feelings in word, but this 10th year wedding anniversary simply attests to the fact that we are meant for each other. Today is as special in my life as I believe it is in yours.
"Thank you for taking good care of me, thank you for turning our house into a home, thank you for your invaluable love, tolerance, kindness, and support. Thank you for the sweet memories that comes with our gifted daughter Michelle, and all the wonderful years we have shared together as progressive partners through His special grace. I want to grow old with you and remember the past with you. Happy 10th wedding anniversary, my sweet Personal Angel (PA) @Midas_interiors," he wrote